News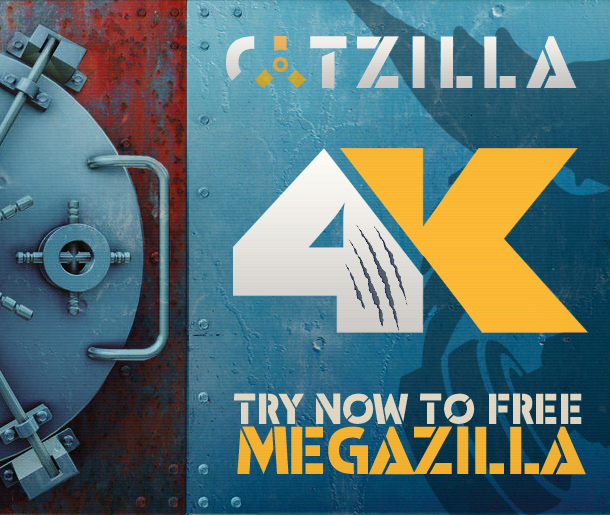 In connection with the latest trends, Mega Cat returns expanded to test your computer's performance in 4K resolution.
In the latest version, we have drawn conclusions from several years of previous experience and conversations with users. The presentation of test results became more simple, which at the moment are easy to read not only by professionals but also by ordinary computer users.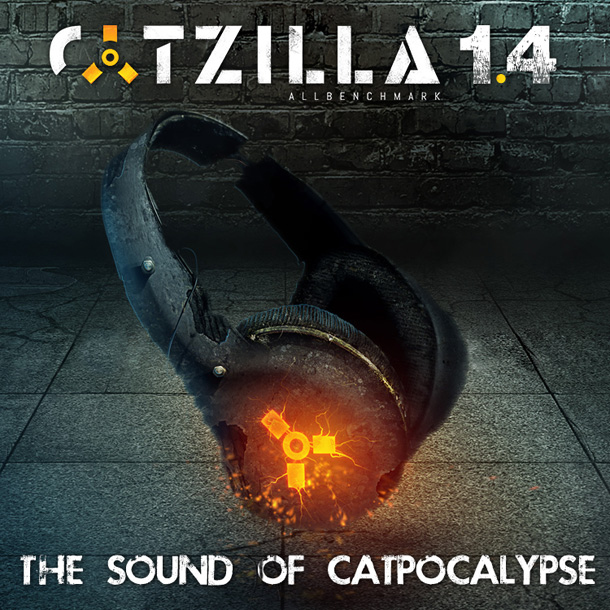 The new Catzilla is wreaking havoc in the city.
Upgrade your benchmark to Catzilla 1.4 and check the requirements for the latest games.
....what's new?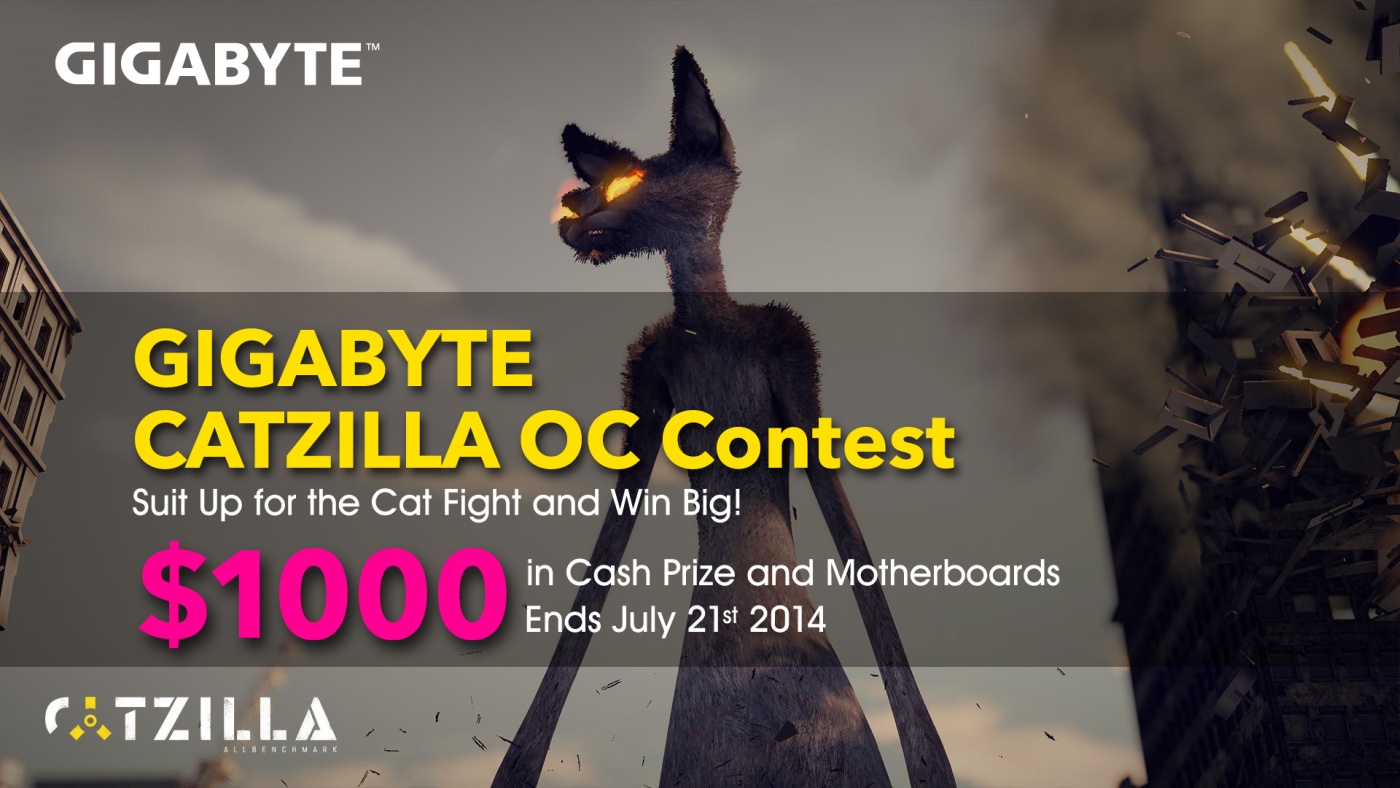 To celebrate its new custom made skin on the Catzilla 720P benchmark, GIGABYTE is inviting the overclocking community to participate in GIGABYTE CATZILLA OC Contest. Open to all HWBOT members from June 23rd 2014 until July 21st 2014, GIGABYTE invites all Overclockers to suit up for one epic cat fight!