Home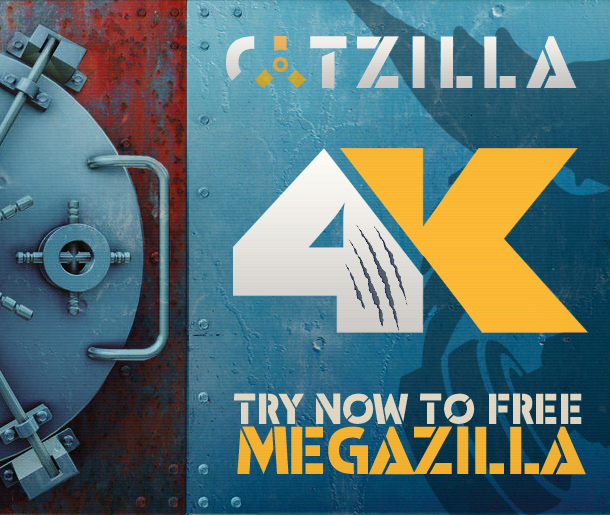 In connection with the latest trends, Mega Cat returns expanded to test your computer's performance in 4K resolution.
In the latest version, we have drawn conclusions from several years of previous experience and conversations with users. The presentation of test results became more simple, which at the moment are easy to read not only by professionals but also by ordinary computer users.
ALLBenchmark Catzilla has a chance to set a new global standard for measuring computer performance. Catzilla may be the one of the two most popular benchmarks used by gamers around the world. Catzilla on Steam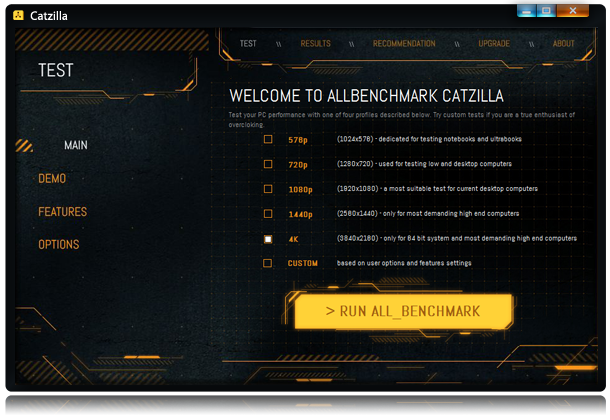 Catzilla is distinguished by its impressive animation and recommendation system that allows to chose the best equipment for computer games. After the test, user receives a score and a badge indicating the power of his computer (one from 12 level certificate). This system will be especially useful for users not necessarily familiar with the technical details .
Test your computer for running a game
Another unique feature is to test the computer to answer the question: "if this game will run on my PC?"

To test your computer for its performance in relation to the game, or so to speak, if your game can run smoothly on your computer, select from the list the game and run the test.