Home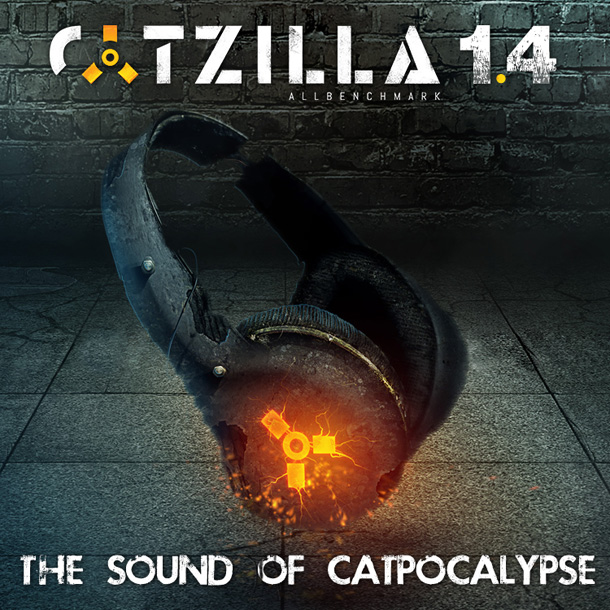 The new Catzilla is wreaking havoc in the city.
Upgrade your benchmark to Catzilla 1.4 and check the requirements for the latest games.
....what's new?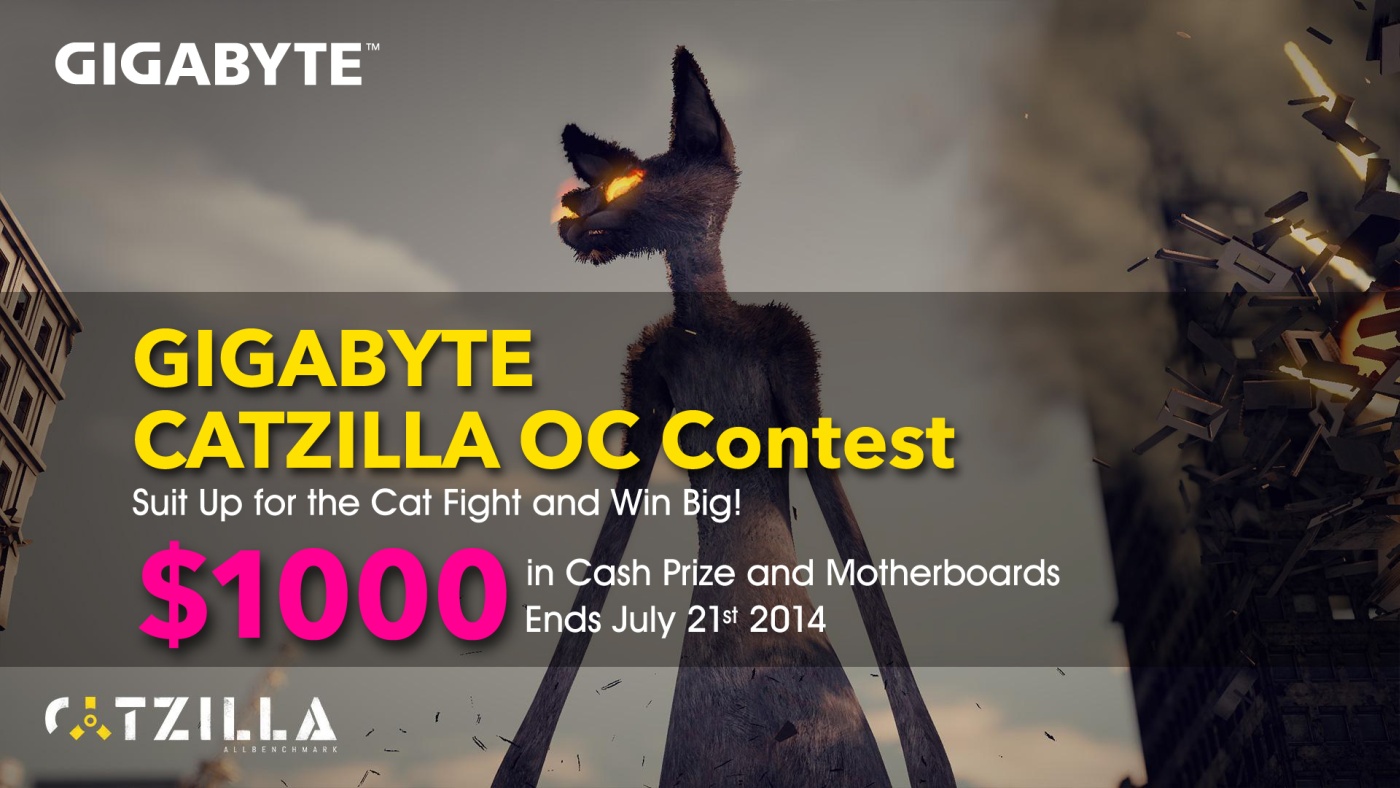 To celebrate its new custom made skin on the Catzilla 720P benchmark, GIGABYTE is inviting the overclocking community to participate in GIGABYTE CATZILLA OC Contest. Open to all HWBOT members from June 23rd 2014 until July 21st 2014, GIGABYTE invites all Overclockers to suit up for one epic cat fight!
ALLBenchmark Catzilla has a chance to set a new global standard for measuring computer performance. Catzilla may be the one of the two most popular benchmarks used by gamers around the world. Catzilla on Steam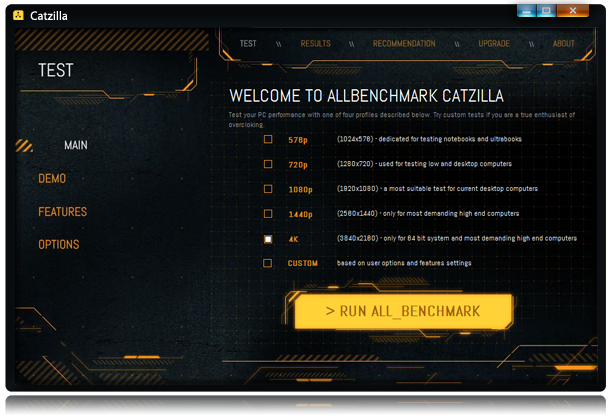 Catzilla is distinguished by its impressive animation and recommendation system that allows to chose the best equipment for computer games. After the test, user receives a score and a badge indicating the power of his computer (one from 12 level certificate). This system will be especially useful for users not necessarily familiar with the technical details .